Biometrics
System
Fingerprint
Based Time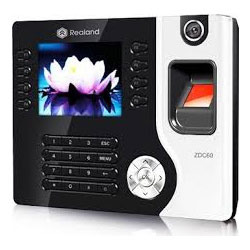 At YSR Security System, we are not only engrossed in trading, distributing and manufacturing, but also engaged in providing after sales services such as maintenance, repair and installation of supreme quality, the best fingerprint based time. Our huge clientele base seeks this product for maintaining attendance records in their organizations or business establishments.



Features :
Fingerprint Based Time & Attendance
32 Bit high speed embedded processor
1500FP Templates & 50000 Transaction
500 DPI Optical Sensor
Identification Speed: <=2Sec
FAR: <=0.0001%
FRR: <=1%
Communication: TCP/IP,USB
eTimeTrackLite T&A desktop Software with basic payroll
Specifications :
Bit high speed embedded processor: 32
Transaction: 1500FP Templates & 50000
Optical Sensor: 500 DPI
Identification Speed: <=2Sec
FAR: <=0.0001%
FRR: <=1%
Other Information :
Minimum Order Quantity: 5 Pieces
Fingerprint
Biometrics System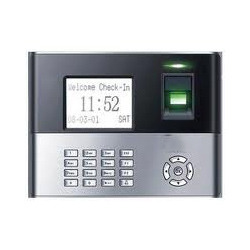 Maintaining attendance is really a hectic task for any organization. Understanding this, we manufacture high standard fingerprint biometrics system that is precisely designed to meet the ends. Developed using advanced technology and cutting edge machinery, our manufactured system is highly praised by our clients worldwide.


Size: 29x26x12 cm
Transaction Capacity: 100,000
Fingerprint Capacity: 3000
Fingerprint
Based Time & Attendance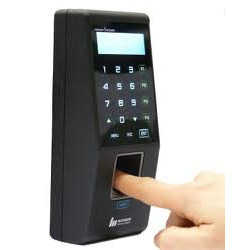 We receive bulk offers for fingerprint based time and attendance system from our patrons. This type of system is used to maintain accurate attendance record. We further offer repair, maintenance and installation service to our potential customers.


Specifications :
User Capacity: 3000
Transaction Storage: 80000
Identification time: <=2S
FAR: <=0.0001%
FRR: <=1%
LCD: 128X64
Operating Temperature: 0°C-45°C
Operating Humidity: 20%-80%
Smart
Card Based Attendance System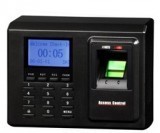 The main role of biometric attendance recorder is to check or watch in-time and out-time of each and every individual. It records the time of arrival and departure of individuals and stores such data on computer.


Features :
Fingerprint Capacity 2,000
Proximity Card Capacity 10,000
Transaction Storage 50,000
Rugged Optical Sensor 500 DPI
1-touch, 1- second user recognition
Reads Fingerprints, Card, Pin and Combination
Operating System Linux
Identification time <= 1S
FAR <=0.0001%
FRR <=.1%
LED Red, Green
Communications TCP/I,USB
Operating Temperature 0°C - 45°C
Operating Humidity 20% - 80%
Multi Language Support
Operating Voltage 9V DC